by Brock
The Capitol of Panem in the Hunger Games universe raises an important question: Is the capital of Panem The Capitol?  Does the capital have a capitol or is all of the capital The Capitol itself?
To answer this, let's get to the bottom of what the differences between capitol and capital.
While the word capitol rather explicitly refers to the building where legislative business and political shenanigans occur, capital refers to a variety of things.
Capital can refer to:
Seat or city of government (Washington D.C.; Springfield, IL; Boise, ID.; etc.)
A sum of money (Ask Karl Marx about his feelings on this one)
A letter used at the beginning of sentences and proper nouns
Morally questionable punishment used for severe crimes
Capitol refers to:
These words are only separated by one single letter, so think of a way to use that to your advantage and create a saying based on that letter.  For capitol: "Oh wow, look at the beautiful domed building!" For capital: "Capital has A lot of different meanings."
So, back to The Hunger Games. Now that we know the difference, we see that Panem has a capital city and its name is simply "The Capitol."  We know this because if you look at The Capitol's wikia page, Capitol is distinguished as a pronoun with a capital "C."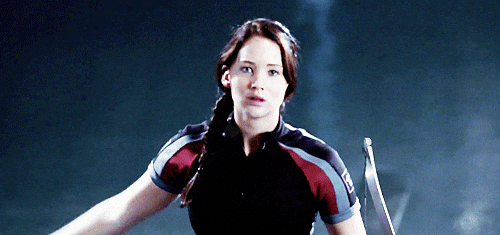 So there you have it. Hopefully that will help you distinguish between these two tricky words and use them properly in your writing in the future! Here are some other resources that explain the differences as well that you might find useful:
Good luck as you work on managing the differences in these commonly confused words! Stay tuned for more resources throughout the month of April on other commonly confused word pairs and combos!